Having a new-born baby during the cold winter months can be quite a nerve-wracking experience for any parent. Babies in particular can be prone to illnesses due to their immune system still developing.
By following these few basic steps you can help to keep your baby safe from winter illnesses:
Washing your hands is the simplest and most effective way of getting rid of cold and flu germs.
Ensure your baby's vaccinations are up to date.
Breastfeeding can boost your baby's immune system dramatically.
Sore throats and stuffy noses can make it difficult for your baby to drink, keep them hydrated.
Keep your baby away from sick people and crowded places to avoid the spread of coughs and sneezes.
Keeping your baby warm is also critical during the winter months, therefore selecting the correct clothing is extremely important. Clothing made from warm materials such as wool, flannel and fleece are great. Body heat can be lost quite quickly through the extremities, keep your baby's head, hands and feet covered with woollen hats, gloves and socks.
Massaging your new-born baby can help improve their blood flow and immunity levels. You can use safe products such as olive oil, almond oil or even coconut oil and do it an hour or so before bath time. Alternatively, you can massage your baby before bedtime to help them relax and sleep better.
Investing in a humidifier can be very helpful for your baby's health by keeping moisture in their skin. The moist air within the room can also thin out your baby's mucus discharges, helping to calm their cough.
These tips and pieces of advice can help you make sure your new-born stays safe and healthy through the cold season. If you notice them develop a cold, schedule an appointment with a doctor as soon as possible. Chances are they will be fine but if left untreated more serious problems can occur.
For all babies born during the festive season why not bring some Christmas cheer and contact us to send for your neonatal festive hats on 01909 724890 for fast next day delivery.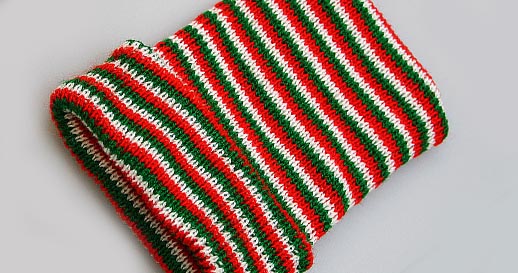 To see our full range of neonatal & paediatric products please visit our website-www.reptonmedical.co.uk.