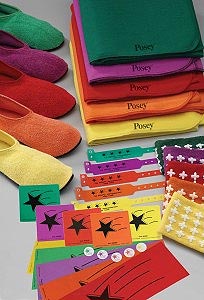 Do you want to reduce the risk of patient/ resident harm resulting from falls?
Falls and fall related injuries in older hospital patients and nursing home residents are a major problem!
Falls can occur due to many reasons which include muscle weakness, cardiovascular problems, dementia, delirium, toileting and medication.
The rate of falls can vary dramatically between different types of departments, from month to month, and between seasons. Don't mistake this variability for dramatic improvements in fall prevention. For example, fall rates are often 30% lower in the summer than in the winter.
Although falls are not a simple problem with a simple fix, it is still important to action now. In almost every UK hospital, falls are the most common patient safety incident with over 1,000 falls a year in a typical 600 bed hospital. The patients most vulnerable to falls have a complex mix of risk factors and need skills and knowledgeable care.
Our mission is to help you protect your patients or residents from falls. We offer practical and economical fall prevention solutions for elderly people and those at risk from falling. To receive your free sample pack of the Posey Fall Management kit please contact us by email at marketing@reptonmedical.co.uk.
We can provide guidance, literature or support to help you introduce a fall reductions programme at your facility. Repton Medical continues to promote patient safety and fall prevention. We are your teaching partner.
Bibliography
Darowski, D. A., n.d. Why FallSafe?. Care bundles to reduce inpatient falls.