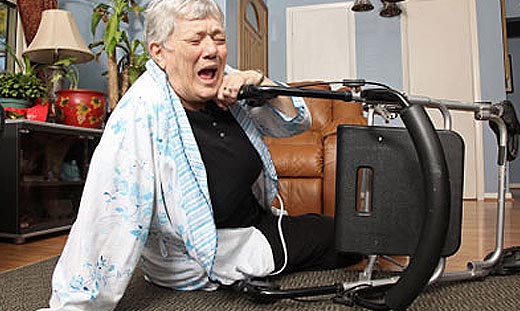 Are you committed to reducing falls in your facility or area of work?
At Repton Medical we pride ourselves on research and our commitment to patient safety. We continue to conduct research and provide education within healthcare markets. We listen and cooperate with the EU, industry, institutions and healthcare professionals to ensure better practice for the safety or patients and staff alike.
As we await the 2015 achievements of the European Innovation Partnership on Active and Healthy Ageing we would like to reflect back on last year's achievements.
Falls Prevention Initiative
In 2014, the European A2 Action Group created one specific objective which was to create a Falls Prevention Initiative. This was due to an increase in elderly falls across Europe which is leading to long-term disability, severe dependency and fatal injuries. The associated costs from fall related treatments and rehabilitation for both health and social care are extremely high. This European initiative aims to address the fall problem through an integrated approach with timely and targeted prevention, screening, intervention and monitoring which requires a multi-disciplinary, multi-agency and multi-level approach.
The Action Groups specific objectives were:
Implementation an integration and person-centred service pathway for fall prevention and management
Enhancement of falls data and evidence reporting
Improvement in awareness, information and education through campaigns and training
Government intervention- innovation, sustainability and scaling-up
Repton Medical work closely with health care professionals throughout the UK and aim to continually support the NHS to reduce falls with our fall prevention products andtraining. We are always looking for new innovations in the market and researching potential improvements for our existing fall prevention products.  Repton Medical aim to provide solutions and strategies for preventing falls, helping you to save money and ultimately lives!
To see how we can help you, please visit our website www.reptonmedical.co.uk.