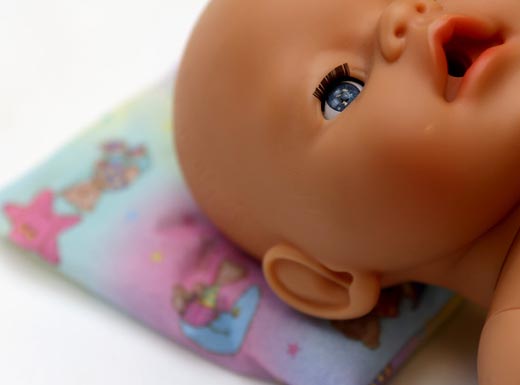 The physical development of a new-born's neck muscles is important for their future life as it provides the grounds which allows the progress of all their future movement such as sitting up, crawling and walking. The growth of the neck muscles is one of the most important developments a baby will experience in their first few months of life.
Therefore, parents and carers need to be extremely careful when positioning and moving babies because of the lack of strength in their neck. This Tarry Gel Pillow is an important solution for the safety of babies whilst they are undertaking care.
Tarry Gel Pillows are a gel filled pillow which are designed to provide a soft and comfortable cushioning. This prevents the need to frequently reposition immobilized babies and minimise the risk of brain damage.
The pillow provides the support the baby needs for their neck whilst they lay in their cot. It also provides a uniform support which will help to reduce pressure points on the baby's head.
The gel in the pillow is guaranteed not to dry out which means just one pillow is needed for the entire length of the baby's stay in the ward. This provides a cost saving due to its long lasting durability. "The gel is a non-toxic, DEHP and Latex free water based food gel designed to be resistant to bacterial and fungal growth" this also displays the safeness of the product.
To request further information or a sample of our top selling Tarry Gel pillow please fill out the contact us form or our contact details.