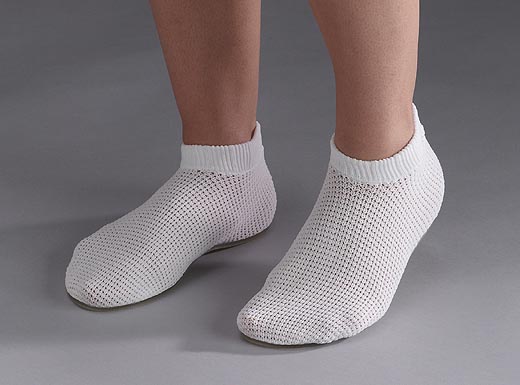 At Repton Medical, we aim to help you prevent falls and fall related injuries in every environment!
Bathrooms are one of the most dangerous rooms in the home for elderly people to fall. Currently, 80% of falls happen in the bathroom due to the multitude of unforgiving and slippery surfaces. The floor can easily become wet and slippery, making it easier for falls to happen due to a lack of balance. Getting in and out of the bath or shower is a common time for people to experience a fall.
Advice on how to prevent falls in the bathroom:
Use nonslip mats or strips in the bath or shower
Install grab bars inside and outside of the bath or shower to help you enter and exit
Install grab bars near the toilet for extra support
Clean up wet areas and spills as quickly as possible – Always use a mat to stand on!
Use protective aquatic footwear whilst in the bath or shower
Our Posey Quick Dry Slippers are for use whilst in the shower and/or bathroom. This is a medical graded product which provides non-skid protection against falls when dry. The loose knit fabric allows water to run through whilst the nylon mesh upper dries quickly when we and will not hold water. They are stretchable, soft and latex-free providing comfort and protection.
To find out more on our Posey Quick Dry Slippers please visit our website or contact the office for information or samples.