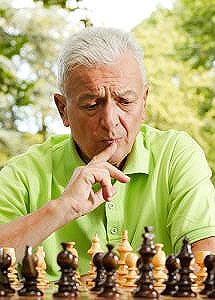 This is the third installment of the 'Help to Reduce Your Risk and Protect You Brain' series. The third prevention pillar that I will be writing about is mental stimulation. Continuing to learn new things and challenging the brain will help to slow down the progress and reduce the risk of dementia in healthy elderly people. In essence, you need to 'use it or lose it'.
Make time for activities which involve communication, interaction and organization. This can involve games, puzzles, handicrafts and social gatherings. Setting aside time each day will help to stimulate the brain which keeps it active.
To keep your brain mentally sharp, please follow these brain-boosting activities:
Tip Number 1- Learn something new…
Learning something new is always good to keep the brain active. This can involve studying a foreign language, learning sign language, learning to play a musical instrument, reading a book or taking up a new hobby. Even the simplest daily activities like reading the daily newspaper will teach you something new. The greater the novelty and challenge the larger the deposit in your brain reserves.
Tip Number 2- Try to remember…
Trying to memorize information can strengthen your brain. This can only be something short, but progress to something a little more challenging! You need to learn how your brain best remembers information. Does it like visual pictures, logical rhythms or musical references? Figure this out and you will be a master memorizer in no time!
Tip Number 3- Strategy games & Brain teasers…
These activities provide great mental workout and build you capacity to form and retain cognitive associations. Why not try and complete a crossword puzzle, play board games or work word and number games such as Scrabble or Sudoku.
Tip Number 4- Who, What, Where, When and Why…
Practice the 5 W's by observing and reporting like a crime detective! Answer these questions through your day to day experiences. Capturing visual details keeps the neurons firing in your brain.
Tip Number 5- Take alternative routes…
Stop working through your usual routines! This can involve driving, eating, working and organizing. Varying your habits regularly creates new brain pathways.
Next week is pillar number 4: Quality Sleep. Remember you need to add all of the preventive pillars into your lifestyle to see the results!