Pressure Ulcers cost the healthcare system in Europe up to 4% of their annual budget. As more and more people are developing pressure ulcers it is creating a huge cost problem for the healthcare system. Pressure ulcers are a localised injury to the skin or underlying tissue that usually develops over a bony prominence as a result of pressure or pressure with shear or frictional forces.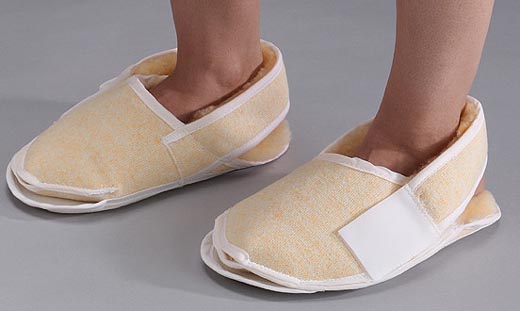 At Repton Medical we want to provide you with the best products and solutions to help you achieve the best wound management solutions and to also reduce your costs in this area.
The Pressure Relief Slipper from Posey is designed to protect the heel from ulcers. The open design allows air to freely flow around the heel to reduce the risk. The sling back adjusts with a hook and loop fastener which allows easy foot access. The slippers are made from soft, synthetic fur which is machine washable. This product doesn't only protect from pressure ulcers it also helps to prevent falls with the non-skid soles. The Pressure Relief Slippers are available in two different sizes 'S-M' and 'M-L' which will hopefully fit any required patient in your ward.
Winter Promotion!!
Using the Pressure Relief Slippers will help to reduce the cost of looking after patients, be it in the hospital, nursing home or at home. Over the winter months we are giving a50% discount on all of our Pressure Relief Slippers. They not only reduce the risk of pressure ulcers but they are thick and fluffy on the inside which will keep in the warmth through the cold season ahead.