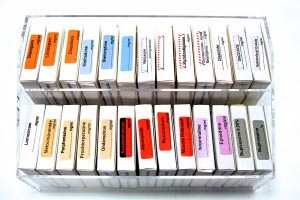 Critical Care Syringe Labels
Repton Medical is a UK supplier of Critical Care Medical Labels. Our range of high quality labels are great value for money and are competitively priced, helping you toSAVE MONEY and provide the BEST in patient safety and care.
We have a wide range of labels available including:
Critical Care Syringe Labels
Drug Additive Labels
Line Labels
Information Labels
Custom made Bespoke Labels
Our ;Patient Safety Labels conform to the International Colour Code Standards for drug labels as outlined by the Royal College of Anaesthetists. The extra strong adhesive makes our labels durable to most conditions found on the ward and the high quality wax free finish makes them resistant to most liquids found in wards and theatres while remaining easy to write on.
In July we are offering a FREE label holder with your order which holds 20 syringe label boxes and FREE DELIVERY on label orders over £300. To request your label form, contact us NOW.