Falls have become a major public health problem as they often require medical attention. 20-30% of mild to severe injuries are caused through falls and they are the underlying cause of 10-15% of all emergency department visits. More than 50% of fall related admissions are among people over 65 years with injuries like hip fractures, traumatic brain and upper limb fractures and sprains.
These falls related injuries require duration of stay within a hospital which can range between 4 and 15 days. However, in the case of hip fractures, hospital stays can extend to over 20 days. Due to the increasing age and frailty level, older people are more likely to remain in hospital after sustaining a fall related injury for the rest of their life. Subsequently to falls, 20% die within a year from hip fractures.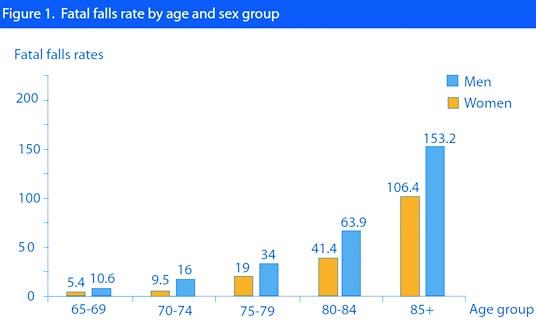 Source- National Council on Ageing (WTO)
Fall prevention is a challenge to population ageing and it is important to start taking preventative measures now rather than in the future. The number of falls is projected to be 100% higher in 2030 which shows prevention should be a key objective. Through implementing the Posey fall management solution programme it will help to protect your patients from fall related injuries in the healthcare environment.
To find out more or for further literature please email our sales team atsales@reptonmedical.co.uk.