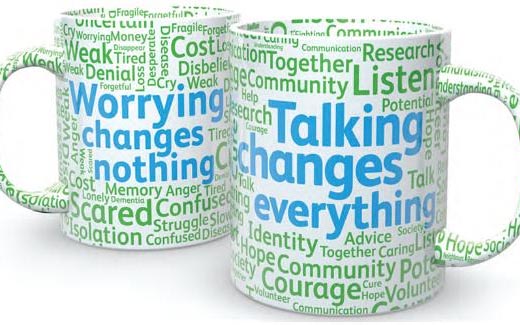 An aging population…
Dementia is a serious and progressive disease that leads to memory loss, confusion and communication problems that can make life confusing for dementia sufferers and the elderly. To increase awareness of the disease the Alzheimer's society has created a Dementia Awareness Week which runs from the 18th-24th May 2014.
The event aims to help sufferers and their families who are affected by dementia. If you are worried that you, or someone close to you, may have dementia it can be difficult to talk about. This might make you feel confused, scared or even ashamed. You may hope that the problem will go away so you don't have to deal with it. If you are seriously concerned and the problems continue it is very important to talk to someone about it. The sooner you start dealing with it, the sooner you can get control and start enjoying your life.
Some people have a great support network and others live alone. There is plenty of help available to assist people living alone and help them remain independent as long as possible. The Alzheimer's society is there for you.

There are many ways that you could participate in the awareness week for example take part in a memory walk, hold an event or display awareness posters. Also throughout the week there will be national and regional press coverage, awareness-raising and fundraising events across England, Wales and Northern Ireland, and a national advertising campaign.
One of the biggest problems associated with dementia are falls! At Repton Medical we are actively promoting our high quality care solutions for people with long term conditions, the elderly and sufferers of dementia. We want to provide you with the best products to help you deal with everyday problems. We have recently posted 6 blog posts on ways to help reduce the risk and protect your brain from dementia. To find out more on the awareness week, please visit the Alzheimer's Society website.https://www.alzheimers.org.uk/remembertheperson